What we do
We are a support service for autistic people without a learning disability aged 13 or over, living in Hull or East Riding who have, or are waiting for a diagnostic assessment.
We provide advice and support in relation to employment, education, housing, benefits, health, and diagnosis.
Our story
Matthew's Hub was founded in 2014 and was originally the project of another charity called FIND, who have day services for autistic people with a learning disability.
FIND were approached by a parent (Simona) whose son Matthew sadly took his own life. Simona wanted there to be something in Matthew's memory which supported autistic people like Matthew who didn't have a learning disability, as it was her belief that had there been a service which could have supported him he might still be alive today.
Simona donated a substantial amount of money for FIND to develop something but wasn't sure what this would, or should look like. FIND also secured some extra funding from DEFLOG (a charity which provides education and training) which gave them funding for 3 years.
Gill Poole (our Chief Officer), was Chief Officer for FIND at the time and took up the challenge of bringing Simona's vision of a support service to life. Gill worked with Simona and Sally Stoakes (one of our Trustees) on ideas and vision for the new service. Sally brought in a young man called Ryan who was autistic and had set up his own support group for advice.
They found a building for the service and then appointed a Project Manager, Kath Trotter (our Service Manager) and together Gill, Kath and Ryan developed the service and support offered into the successful charity it is today.
Independent charity
In October 2016 Matthew's Hub split from FIND and became an independent charity.
This was necessary as being part of FIND excluded us from many funding streams. Matthew's Hub now has income from different funding streams and has secured commissioned services from Hull City Council and the NHS.
Donations will be gratefully received for general costs or for specific projects or work-streams.
Matthew's story by his mum
Simona wanted there to be something in Matthew's memory which supported autistic people like Matthew who didn't have a learning disability, as it was her belief that had there been a service which could have supported him he might still be alive today.
My son Matthew Battye was born in York in 1987, a few minutes before his twin brother. We realised that something was different when at a year and a half he was still not speaking and when he did start he was mainly repeating what other people said or what he heard on children videos. We were told he had learning difficulties, and that he belonged to what is normally referred to as the 'autistic spectrum'. When he was five, my husband died tragically and a year after the three of us moved to Hull, to be near the university where I worked.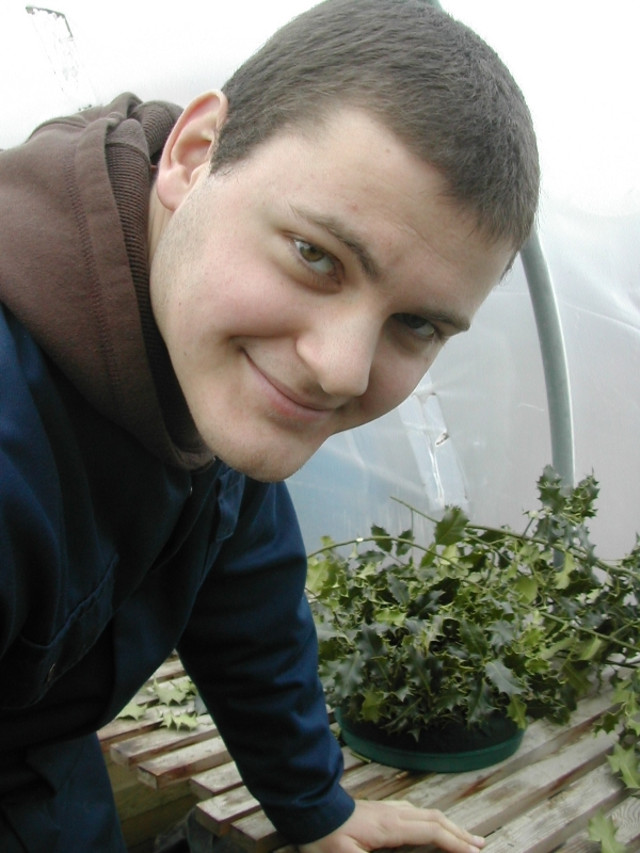 Things were difficult for Matthew and he needed full time support at school. Even then, things went wrong and, after a serious incident which showed that staff couldn't cope with his behavioural difficulties, I realised it was time to move him to a special school. Both the new school and my new partner, a calm and level-headed computer engineer who knew how to treat him and gave him the sense of security he needed, helped Matthew to build up his self-confidence and his learning skills started to improve. No more tantrums or 'accidents' but a steady progress which led him to become the well-rounded and hard-working person we all loved.
When he was 11, Matthew he used to disappear on certain evenings, causing a great deal of anxiety, for about an hour, and then come back all cheerful; one day I followed him and found myself on the top of our local Anglican church's bell tower, where a group of smiling ringers greeted him as if he was an old acquaintance. His passion for bells had started, and it was going to give him some of the happiest moments of his life.
As well as his bell-ringing, he enjoyed his martial arts special needs classes on Saturday mornings, which also contributed to increase his self- confidence. He liked big heavy metal things, and his next passion after bells were trains, especially steam trains. He became a voluntary cleaner for North Yorkshire Moors Railways, where he managed to do nine shifts. His goal was to become a fireman.
One of his greatest achievements was learning to drive. It took him over a year of lessons and passed his test at the fourth attempt. Matthew wanted to get better and better and to improve himself all the time. He could speak Italian (my native language) well and had a note-book where he would write the new words he didn't understand, both in English and in Italian. He never stopped adding to it (and to many other bits of paper) and his knowledge was growing all the time. Abstract thinking was something quite alien for him, but his interest in church and in understanding spiritual things increased by attending church and one day he made the decision to be baptised, two years before he died.
We spend nearly all our holidays in Italy and Matthew loved going to my sister's house and spend long afternoons there, working in her olive-grove and orchard, preparing the soil and sowing tomatoes, courgettes, beans, lettuces, helping my brother-in-law to do the heaviest gardening tasks. He didn't mind doing jobs nobody else liked and enjoyed being outdoors immensely.
When he finished at his special school he spent three happy years at the local College of Agriculture and then, after a few months of voluntary work at various garden centres and horticultural projects, started work as an apprentice at a garden centre in our village.
Three months later this became his first paid job. For three mornings a week he used to proudly put on his green uniform and set off in his little red car, coming home at night exhausted but thoroughly happy and eager to tell us what he had done on that day. He wanted to share every part of his life with everybody he knew and many of you have read and replied to his very detailed and not always appropriate emails. He was a wonderful son to me. He was incredibly affectionate and loving, extremely sensitive and concerned at the slightest show of tears.
My regret is not having been able to help him in the last few weeks, when perhaps the pressure of a second job (which he also loved) and a growing awareness of his limitations made him unhappy and anxious. He strived to be 'perfect', to defeat his disability with all his strength, but his quite extraordinary achievements in the end didn't seem to be good enough for him. I think that if he had had a safe place to go to in the long afternoons when he was not working, where he could meet other young people and be engaged in fruitful activities and enjoy some fun, perhaps he would not have gone into the deep depression that finally made him take his own life.
This is why, since his death in 2009 I have wanted to start a centre where young adults like him could go to and find acceptance and friendship. They are very vulnerable people, and because their disability is not as obvious as profoundly autistic individuals, they often go unnoticed and there is nothing in place for them. Most of them are aware, like Matthew was, of their condition and this can make them more prone to depression.
I believe very strongly in Matthew's Hub and trust that it may provide help and hope for many struggling young adults like Matthew, who hopefully will go on to a better, more fulfilling life.