November 30th - Autism Training: 'Autism, A Short Introduction'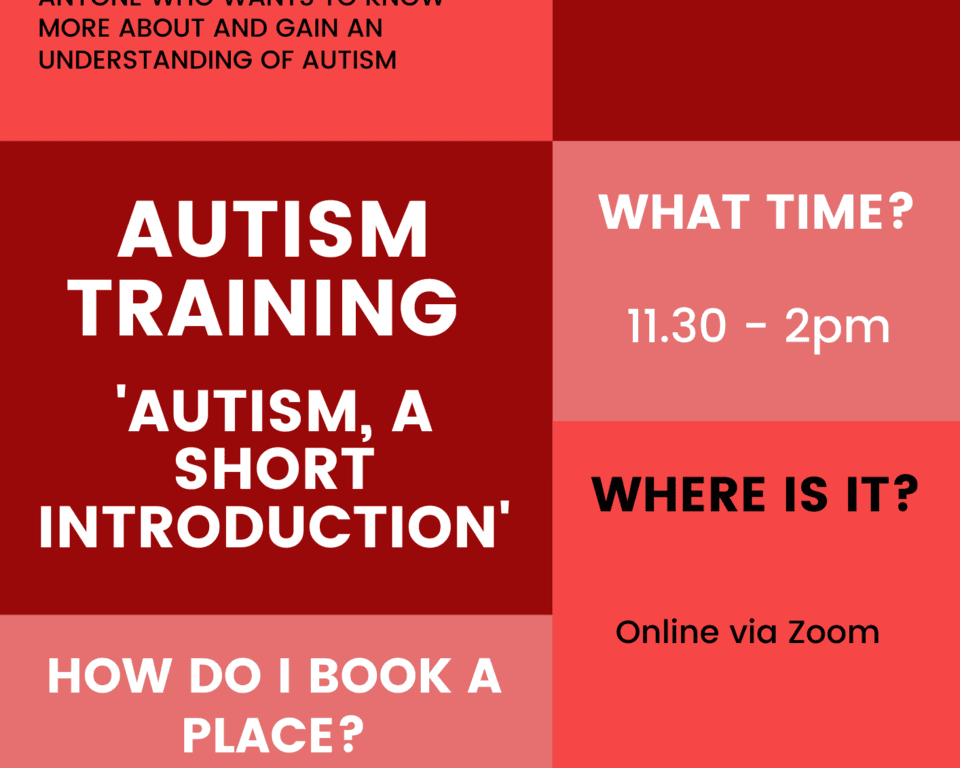 Who is it for?
Individuals considering seeking a diagnosis/recently diagnosed, family and friends of autistic people, anyone who wants to know more about and gain an understanding of autism.
How to Book
Book your place by emailing hello@matthewshub.org or calling Grace on 01482 221028
When is it?
14 November 2022
13 December 2022