Peer mentorship at Matthews Hub offers a unique opportunity to talk to another autistic person about life on the autistic spectrum.
Mentoring is offered for pre and post autism assessment as well as employment guidance, and is about developing mutual understanding and trust.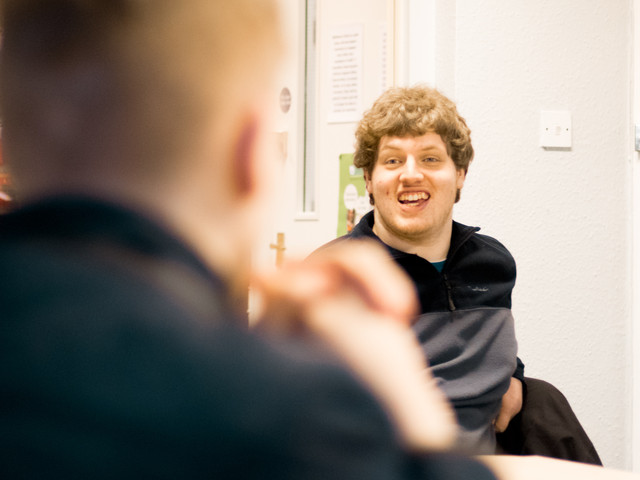 Mentoring sessions
Sessions are delivered by one of our team of autistic peer mentors who have experience of working with other autistic adults and young people.
Sessions for pre and post assessment aim to guide the mentee through the autism assessment process and then offer guidance and insight on autism and a new diagnosis.
Employment sessions may consist of supported job searches, CV building, skill identifications and interview preparation.
If you are interested in booking a mentoring session, email hello@matthewshub.org or ring 01482 221028